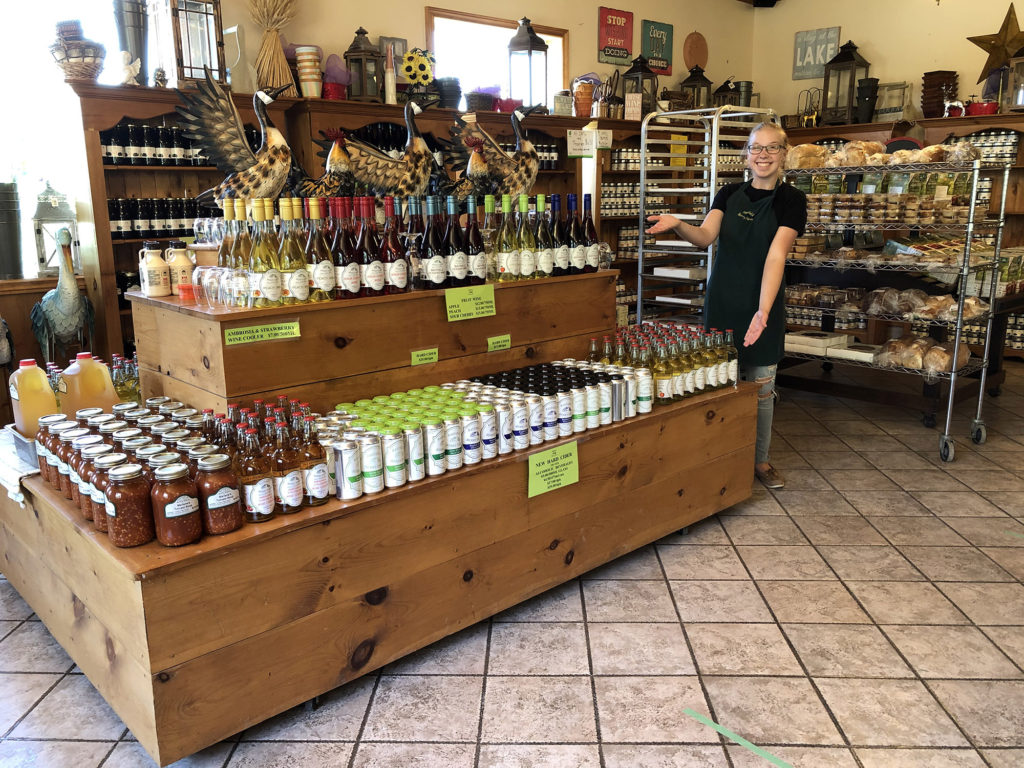 ESTABLISHED IN 2001, BAYFIELD BERRY FARM BEGAN AS A VISION OF FRESH FRUIT GROWN IN A PEACEFUL LOCATION FOR EVERYONE TO ENJOY
Since that idea was first seeded, Bayfield Berry Farm has continued to be a sustainable farm that has adapted and evolved. It is among the first to offer specialty fruit and a farm fresh product market in our area. Our latest new offerings feature a collection of fruit wines, ciders, wine coolers, and schnapps.
Our sustainable, farm to table operation has been in constant growth for a generation.
Our vision began with the purchase of our 80-acre parcel in April 2001, when we planted our inaugural first 27 acres of fruit, berries, and vegetables. A year later, we opened the doors to welcome the public to our newly built facility with a farm market, bakery and café.
In 2017, we added a new processing facility to produce our own grown and harvested berries and fruits into a finished product. We believe in producing, processing and selling
our homegrown and produced products locally.
In the backdrop of an historic pandemic, we introduced our new line of alcoholic products and we continue to research and develop new products.
We look forward to inviting you to the Bayfield Berry Farm to experience our local charm and to savour homemade agri-food products.
We have been welcoming families to berry pick for a generation. We hope you will come and indulge in tasting the fruits of our labour.
See you at the Bayfield Berry Farm or one of the several Farmers' Markets in the area.